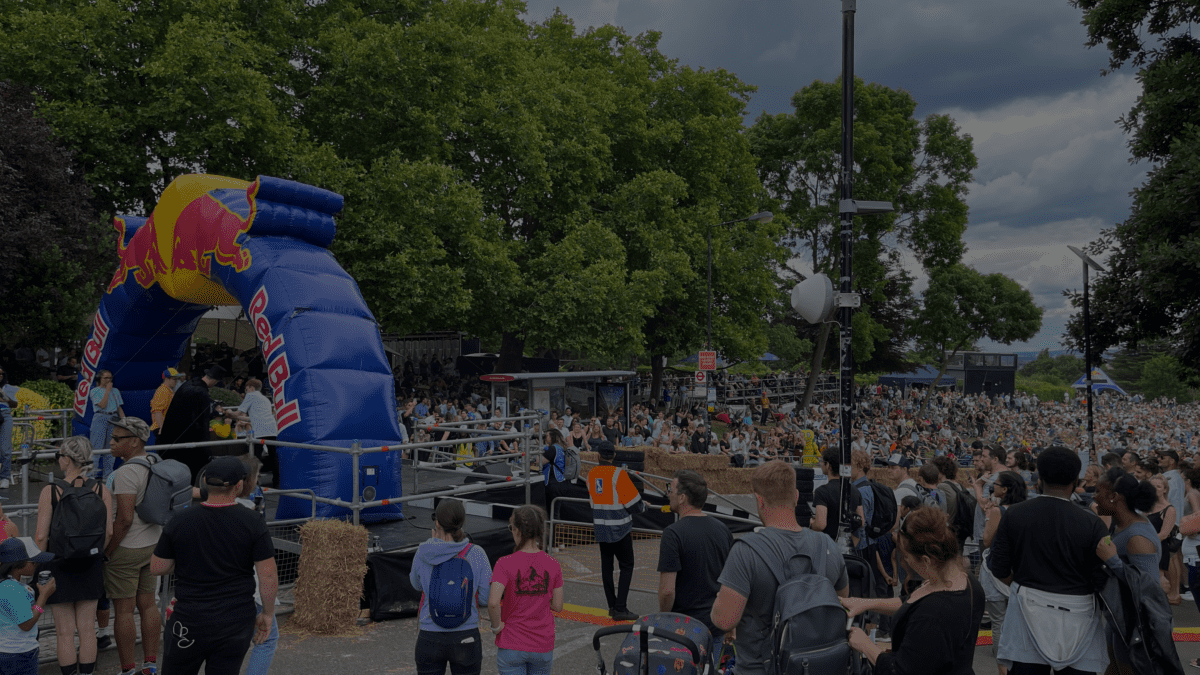 Red Bull Soapbox race 

2022 
We provide wireless at all the entrance gates, Media & OB compound, VIP areas and guest hotspots across the track..
Several vLANs where provided for dedicated bandwidth to the live streams out to Twitch and YouTube.
Both Starlink and Tooway systems were deployed to backup the 1Gbps Leased Line
Red Bull
Alexandra Palace, London
Red Bull Soapbox race is a 1-day event held at Alexandra Palace – some of our team's favorite event of the year! attend2IT first supported Red Bull at this event in 2019 and due to Covid there was a 2-year break. So, it was great to be back in 2022!