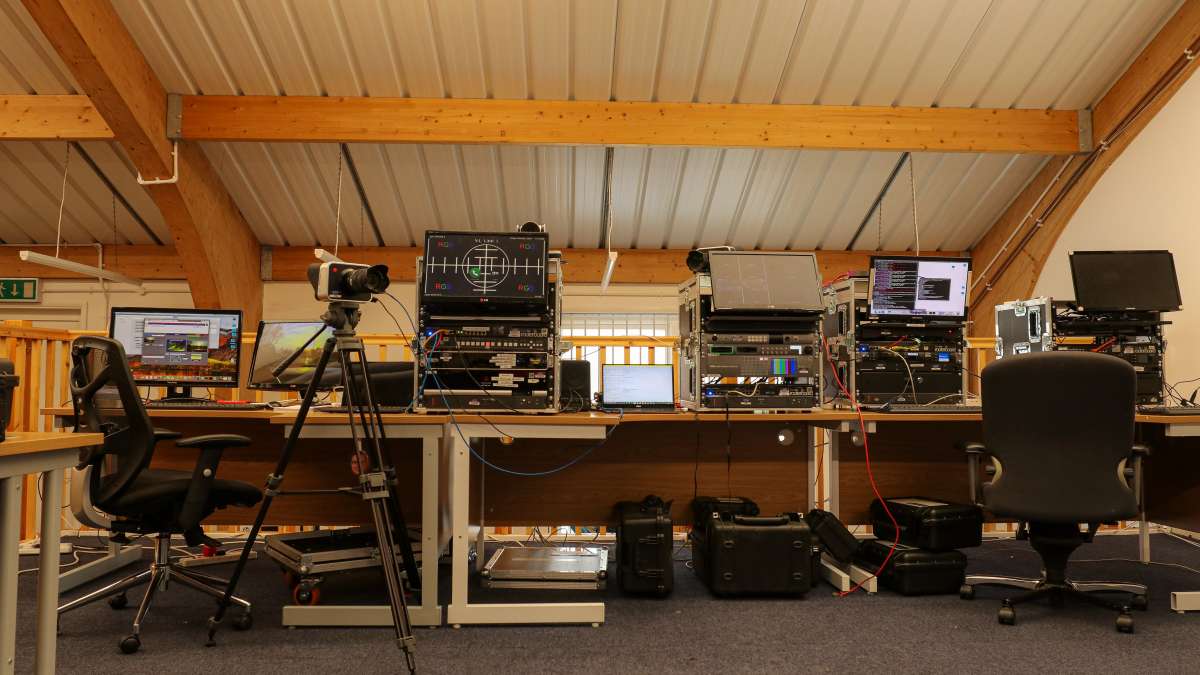 What is our EventCaster Platform?
Eventcaster is our virtual event environment software.  Using a number of technologies, it can deliver AGMs, Low Latency Streaming and Large scale webinars – Eventcaster has a solution that we can tailor to your needs.
Along with the EventCaster platform, as part of the package, you have a dedicated Project Manager with you for the whole process. This takes the technical barrier out of arranging an online event like this simplifies it massively.
We develop our solutions in-house; we don't provide of the shelf solutions, we take the existing functionality from our EventCaster platform and tweak it for your need.  This means you get a highly customised product at the fraction of the price.
INTUITIVE VIRTUAL EXHIBITION PLATFORM
With Built in registration, lead capture and smart networking features Eventcaster has everything you need to hold a successful Virtual or Hybrid Exhibition.
Why use our EventCaster Platform?
Our EventCaster Platform is reliable, secure and makes your next important event easy for you and your attendees.
With our voting platform, you can make key decisions within your organisation in near real time.
Host a professional event, with multiple speakers, scale up to 1000's of attendees and a dedicated Project Manager with you throughout the whole process to ensure the success of the event.
We do all the heavy lifting so you don't have to. You just need to show up!
Our low latency streams ensure the time between the speaker communicating and the viewers listening is less than 5-6 seconds. Messages and interactions wont get jeopardised, creating the best experience possible.
Due to our software being developed in house, we can ensure the highest standards of security and privacy. This rules out any unexpected guests on the day. Your event and data will only be available to you.
Vote on key issue within your organisation. You can choose live voting or open voting before your event. Results are given in real time and you can choose who has access to vote. Voting reports are available post event.
You can use the platform to broadcast multiple speakers to your attendees. Our technology is highly scalable and can broadcast to 1000's of attendees.
Got a requirement we haven't covered? Please let us know and we can advise whether we can offer a tailored solution.
How it works and what is the process:
From the get go, you will be assigned a dedicated Project Manager. They will guide you through the whole process and ensure your event is a success.
Pricing
Features
COMPARE PACKAGE FEATURES
Breakouts / Concurent Meetings
Sponsorship/Advertising Banners
Viewer Allowance Included
Single Managed Slide Deck

4 Hours across two sessions
Single Managed Slide Deck
During Office & Event Hours
Standard Sponsorship Package
Up to 10 Pre Recorded Videos
3 Pre Event Emails & 1 Post
Multiple Managed Slide Decks
Included Pre & During Event

Included Pre & During Event

Typically there will be one main site with the largest audience (or most important presenters). This can be our data-centre (bridge) if you prefer for nobody to leave their homes.
Audience can vote live on the stream for key topics.
We can the record the whole output and live stream it to a larger global audience.
The audience can ask questions through the stream.
we can also overlay (or mix to) PowerPoint and Keynote presentations.