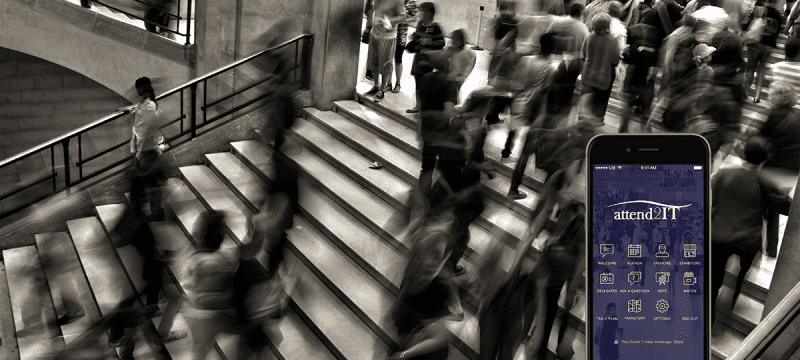 Increasing engagement and participation at conferences, conventions and other events can be a challenge. Our customisable, modular event app will not only increase interactivity but will be a practical and useful tool for your delegates and visitors. Get in touch for a fast quote.
Presenter Blogs are an opportunity to introduce your delegates to your presenters both ahead of time and during their presentation, offering a bit more in-depth detail about who they are and what qualifications they have. This is also a great place to put their contact details.
Live / Pre-recorded Video
Video content is traditionally difficult to share easily with delegates, normally confined to the event website, or displayed on large screens for everyone to see. The video module allows you to either stream content from your live seminars, or upload pre-recorded content for your delegates to watch at their leisure.
If enabled, a delegate directory allows the delegates to search for the contact details of any other delegate that has opted-in to the list. Typing the name of the other delegate into the search box will reveal their company, email address, and any other contact details they wish to share.
'Linking apps to web-site'
Event Apps come in many flavours, from cheap but unsupported to expensive and bespoke. attend2IT offer a new approach, buy adjusting our core app framework you can get an app that feels bespoke but without the associated price tag.
If you need a module that we don't have, we can write it. All our code is developed in-house by a team of developers based at our office in Hertfordshire. They are always available to provide you with advice and make any necessary changes.
We can link the app in with on-site WiFi (offering free WiFi to those who download and use the app). We can link it to a user's ticket or even use it to offer guided tours around the site. If we are already providing other services at your event then an app can normally be achieved with a modest budget. Get in contact for a fast quote.
'in house development team ''
Because attend2IT developer all our software and Apps in-house, we have complete control over them. For larger events, you will have one of the key developers on-site. We can also dovetail in our other services: Free WiFi for app users, users location, traffic information, e-ticket and video of the event – they can all be added to a bespoke APP.
Once the infrastructure is deployed it becomes very easy (and therefore cheap) to bolt on another service to your event.