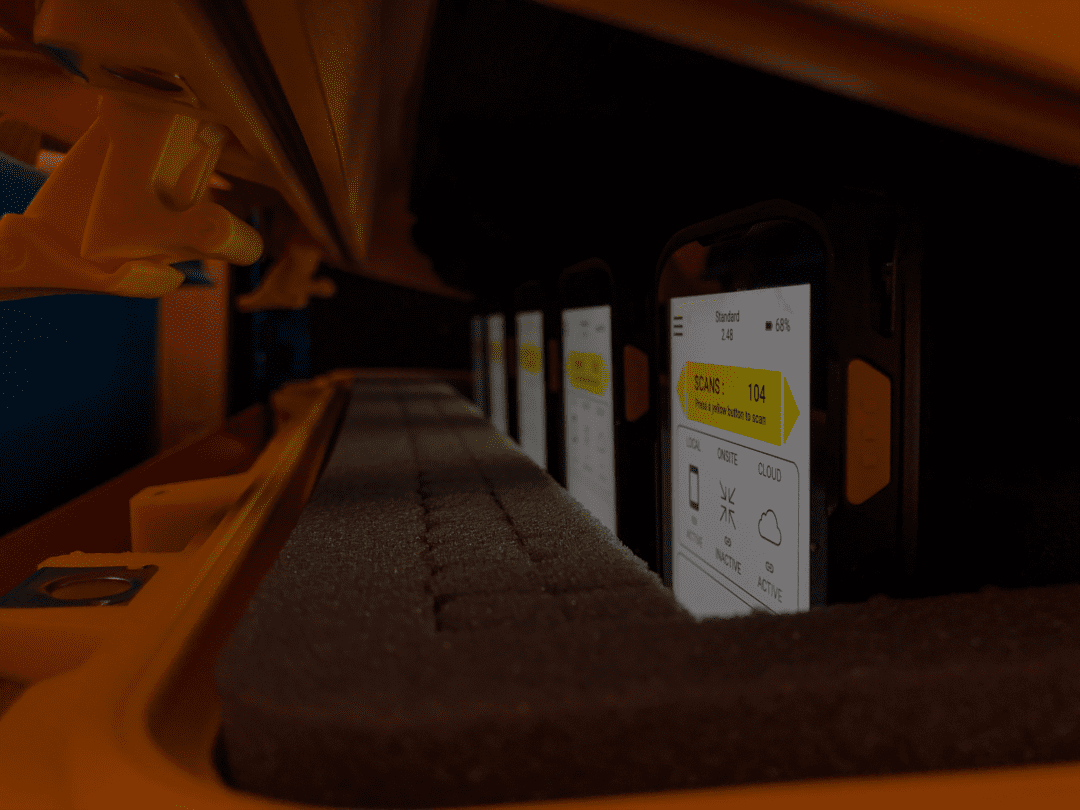 Getting your scanning right is important for a successful event. Just a few seconds delay per ticket can escalate into long queues over a number of attendees.
Our scanning solution is written in-house and utilises the Zebra TC25+ scanners. With built in Wi-Fi/4G and most importantly a quick and reliable QR/Barcode Reader. Each machine has a local database but synchs with a central server to prevent ticket fraud.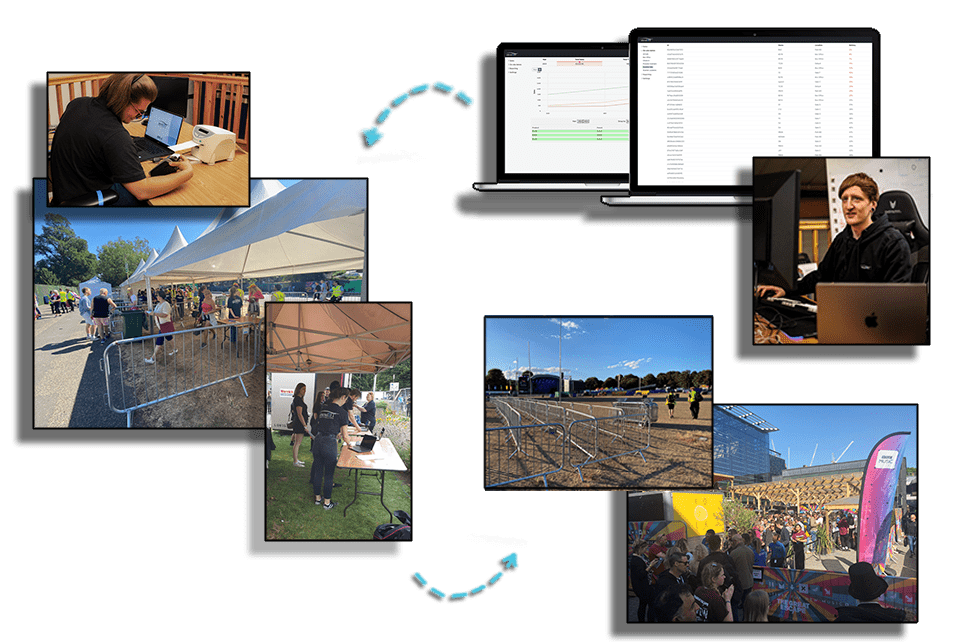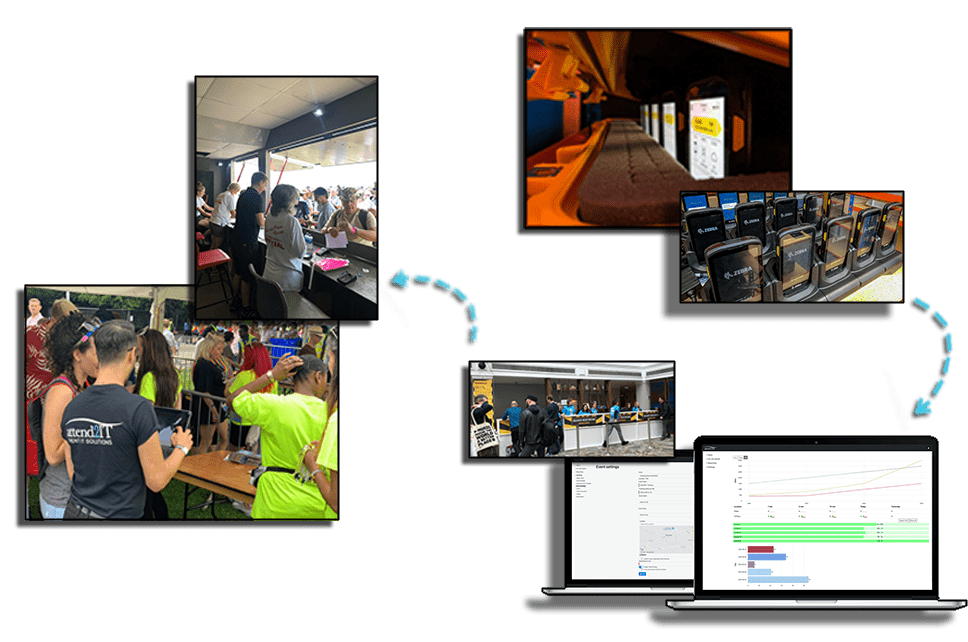 Our registration system utilises high speed printers.  A badge is printed on branded paper within 1/2 a second to keep your queues down.  We can provide a hole in the top of the badge to remove the need for unstainable plastic wallets.
Booking can be via our registration platform or a third parties if you prefer.  We can interface with Bizzabo and other large platforms in real time.  CSV upload is also an option.
Data can then be collected via Opticon scanner should you want to share this with your exhibitors.
With 50,000 Guests arriving all at the same time as the parade finishes the scanning element is quite complex. Our large fleet of high end scanners where scanning over 6 tickets a second at peak times.
Our scanning solution is written completely in-house for use on the Zebra TC25+ scanner. This allows us to run on WiFi or SIM cards when appropriate. Fraud prevention and speed are key, the scanners are all linked to stop duplicate tickets being used at different gates and the hardware used is top end to allow for quick scanning of even the most damaged of tickets.
With multiple ticket types the sales site is one of the most complex we do. We use a combination of our Ticketing system and our bespoke exhibitor Hub. Visitors can purchase camp site slots, book in their military vehicles as well as booking onsite entertainment all through one portal.
The orginisers can see in real time what has been sold and where as well as extract key information, such as visitors insurance and Vehicle types. Pre-event we use our in-house support system which allows ticket issues to be handled by us and event questions to be handled by the client. Onsite we provide full technical support with onsite attend2IT staff who work along side War and Peace's gate managers and their team.
We are now offering own Zebra Scanner for dry hiring, one of the fastest 2D/3D scanners on the market making them ideal to be used as gate ticket scanners and a popular choice within the events industry.