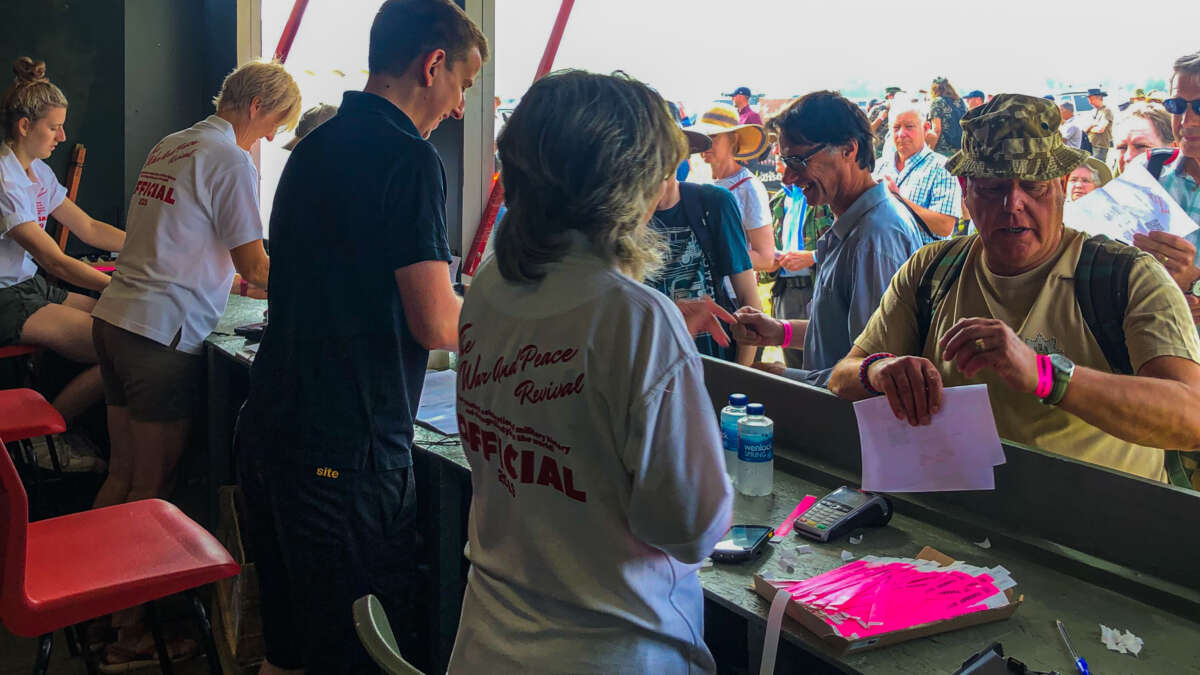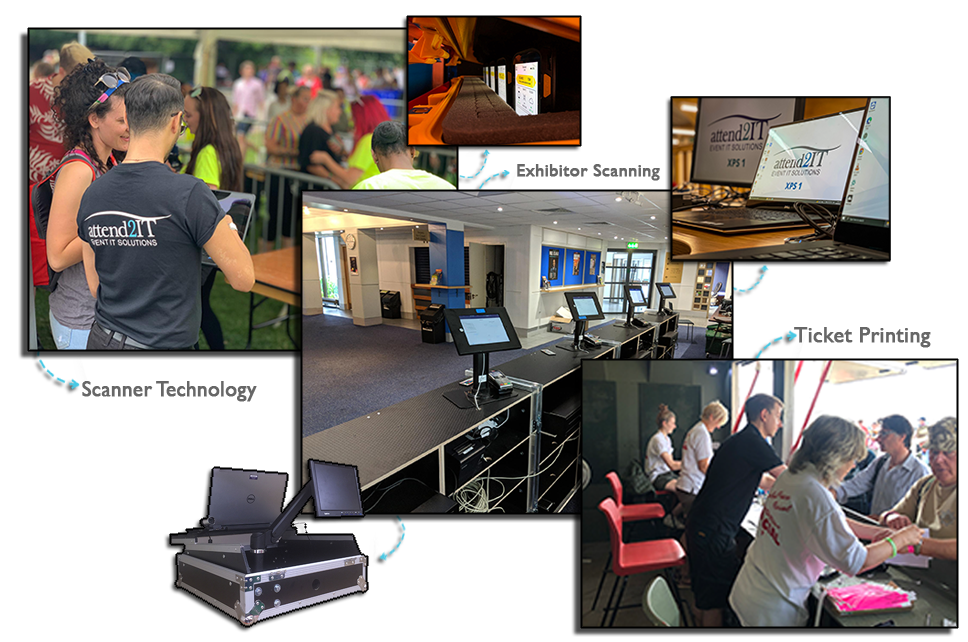 Different Scanning Technology 
Using the latest in mobile scanning technology, we are able to rapidly admit your customers to an event. Additionally, we'll provide you with live attendance statistics throughout the event. We're even able to admit attendees should they have forgotten or misplaced their tickets. Our ethos is to have backups for backups, so having enough equipment is never an issue.
Never forget the name of a client or supplier ever again. With our innovative exhibitor scanning solution, we can enable your exhibitors to capture details at the touch on a button. They simply scan their badge and their data will be recorded. This can then be downloaded post-event, for use whenever needed. This can be provided to all or some exhibitors, or we can rent them directly and provide you with a commission.
Ticket printing is a quick great way to of finding a solution to a number of problems that an event many have, own printing technology can be used across your events, with different size tickets and great viability in many different situation, makes are ticking printer technology great for your event.
We can also handle your exhibitors. A separate site is set up where invited exhibitors can confirm their stand, book extras and pay. We can then give relevant access to contractors so that power, water, carpeting etc. can all be installed quickly and with minimal fuss.
Every ticket has a unique barcode, meaning no two tickets are the same – thereby preventing ticket fraud. Scanners update and sync in real time, stopping copied tickets being used at different gates. However, they can operate offline if required
Supporting you throughout your journey with us is at the core of our business.  That's why you'll have a dedicated project manager every step of the way. On the day, we'll be there right by your side.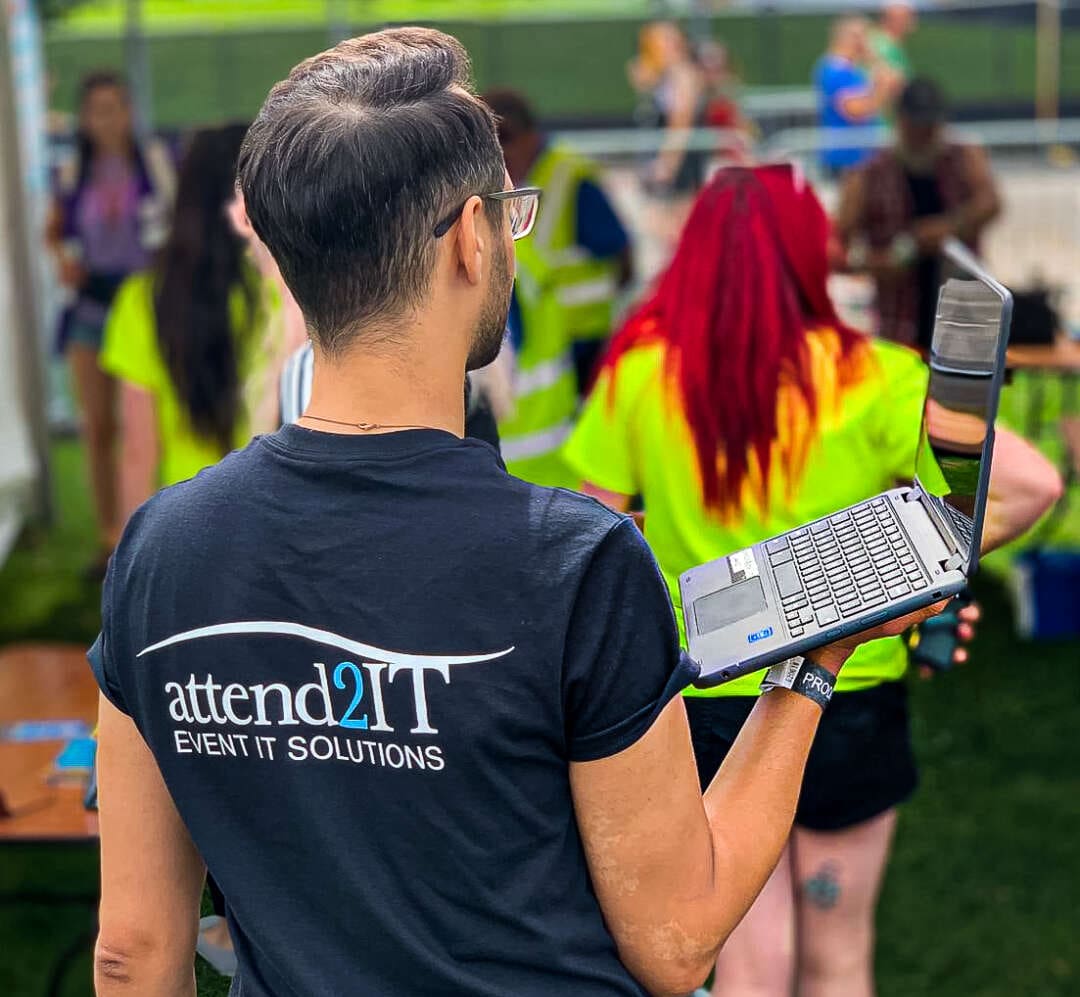 With 50,000 Guests arriving all at the same time as the parade finishes the scanning element is quite complex. Our large fleet of high end scanners where scanning over 3 tickets a second at peak times.
Our scanning solution is written completely in-house for use on the Zebra TC25+ scanner. This allows us to run on WiFi or SIM cards when appropriate. Fraud prevention and speed are key, the scanners are all linked to stop duplicate tickets being used at different gates and the hardware used is top end to allow for quick scanning of even the most damaged of tickets.
With multiple ticket types the sales site is one of the most complex we do. We use a combination of our Ticketing system and our bespoke exhibitor Hub. Visitors can purchase camp site slots, book in their military vehicles as well as booking onsite entertainment all through one portal.
The orginisers can see in real time what has been sold and where as well as extract key information, such as visitors insurance and Vehicle types. Pre-event we use our in-house support system which allows ticket issues to be handled by us and event questions to be handled by the client. Onsite we provide full technical support with onsite attend2IT staff who work along side War and Peace's gate managers and their team.