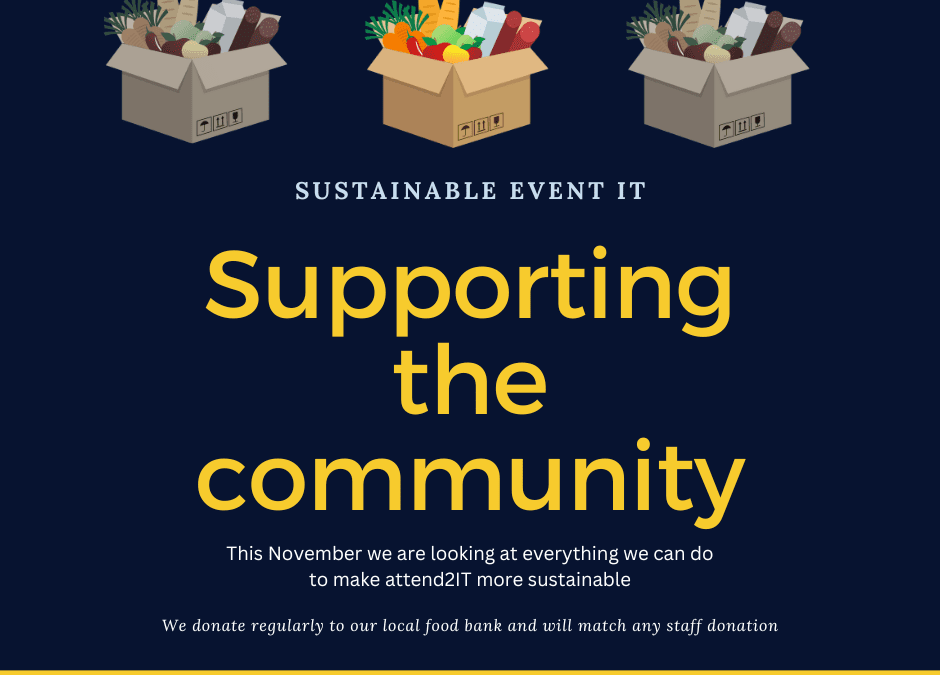 We believe in making Events more sustainable.  This isn't just being more green, but making sure we are a good neighbour too.  We are far from perfect and are looking at ways of improving all the time.  Here are some of the things we are currently doing.
In our bid to become greener we are gradually updating our fleet. All eligible vehicles are either (U)LEV or Electric.  Our new fleet includes:
The Toyota Hilux unfortunately cannot be replaced with a ULEV version due to its heavy customisation. Our Sprinter is due for replacement in Q4 2023 which will bring all the vehicles inline with our ULEV target.
In 2021 we recycled over 65% of our waste with the rest going to landfill diversion. We have multiple recycling bins around our offices and encourage the use of them when we can.
All waste we create on site is returned to the warehouse for processing to ensure we recycle as much as possible.
We support a number of local charities throughout the year. Currently we are supporting the Buntingford food bank by collecting at our office and also having a company shop twice a year.
We have installed timed electrics to switch off non essential items outside office hours.  This has helped reduce our carbon footprint and lower our electricity bills.
We have also invested in Netgear switches which support 802.3az Energy efficient ethernet to allow connected products to consume less power during periods of low data activity.
We offer carbon offsetting on our vehicles as well as other green options for our services on your event.
We actively support the cycle to work scheme and employ locally where we can with 4 staff walking to work every day!
We also offer a company electric car scheme to encourage the PMs to take on fully electric vehicles if they want to.
We've twinned out toilet! This allows the @toilettwinning project to provide clean water and sanitation for some of the poorest communities.  Did you know more people have a mobile phone than have access to a toilet and safe water!
Attend2IT generate some non recyclable waste, such as our flight case packing foam. Where this cannot be recycled we reuse by donating it to local schools for their crafts.
As part of our continuous and dedicated commitment into sustainability and recycling, we are happy to announce we have been awarded the silver leaf standard by the Event Supplier and Services Association (ESSA).