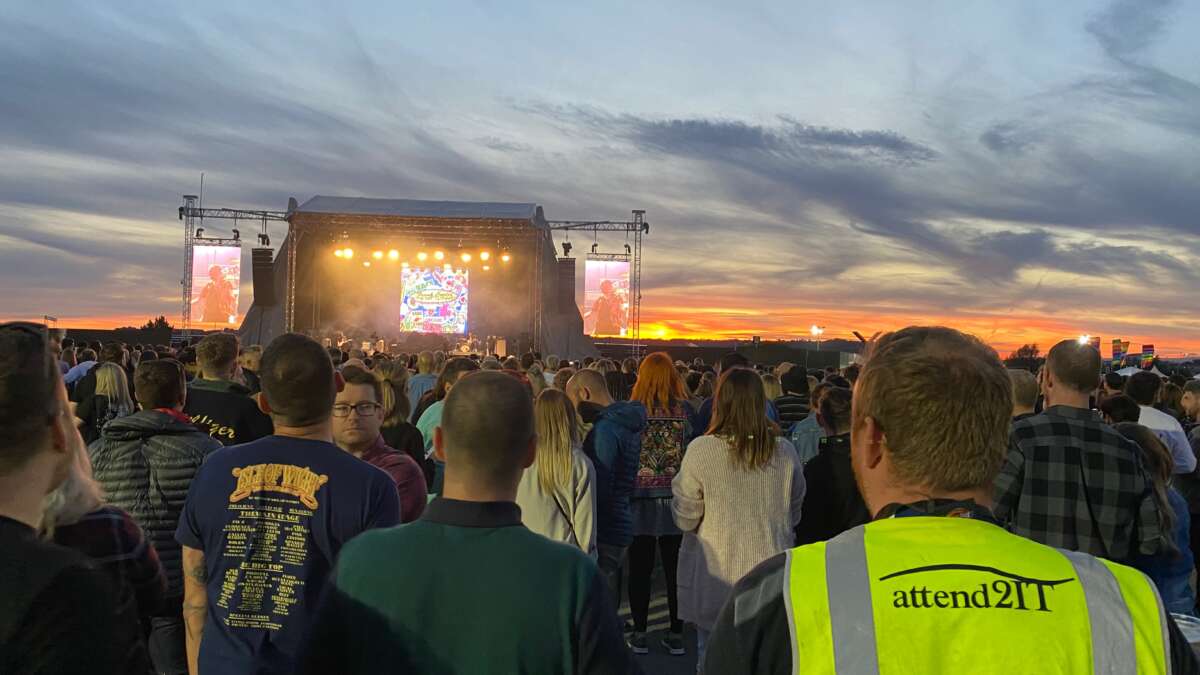 Titan Festival & The Bay Series

2021 
A number of wired and wireless link to provide wi-fi the entire festival site
10 Hikvision cameras and associated control for the event control team
Alexandra Head
Cardiff Bay
In its inaugural year, The Bay Series welcomed the likes of Biffy Clyro, Eric Prydz, Nile Rodgers And Chic, Pendulum and many more.  
Attend2IT provided rock solid Wi-Fi, CCTV and backhaul services for production, ticketing and bars.
We deploy a number of wired and wireless links to provide wi-fi across the entire festival site, including a 600 meter fibre connection to the box office.  
The site is cashless, so it is imperative that the bars have a faultless wireless network for the 11,000 ticket holders to make payment. 
For the 2022 festival we will be deploying the latest Starlink technology to ensure high speed redundancy across all areas, and the bars in particular.  
For the 2021 festival we provided 10 Hikvision cameras and associated control for the event control team.  
In 2022 we will be providing a further 4, including our latest Solar cameras, to allow for placement in areas of the site that are challenging to reach with the local network.  
The festival site is relatively new as an event venue, and therefore does not have a dedicated internet connection. We deploy a wireless connection from a nearby building for the primary connection, complimented by satellite internet for redundancy.