Engage and wow your team!
The Eventcaster difference.
We build virtual event environments.  That means you get a solution bespoke to your needs.  This allows you to have the plenary's, breakouts, network tables and evening entertainment just how you need it.
We move you guests around the virtual space automatically, although they are free to explore if that's what you wish too. Just let us know and we will make it happen.
How does it work?
The entertainment part of Eventcaster is unique in its ability for guests to sit at virtual tables and talk to each other whilst watching the main act.  This could be a comedian, Band or DJ.
Because they are in small tables they can talk together with ease.  They can even mute the main act and just catch up (or mute the table and just listen to the main act!)
We also offer a text chat which links all the tables together  as well as a pub quiz option.
Users can also move to different tables and mingle in different spaces.  The possibilities are endless. Just let us know how you would like your event to run and we will make it happen.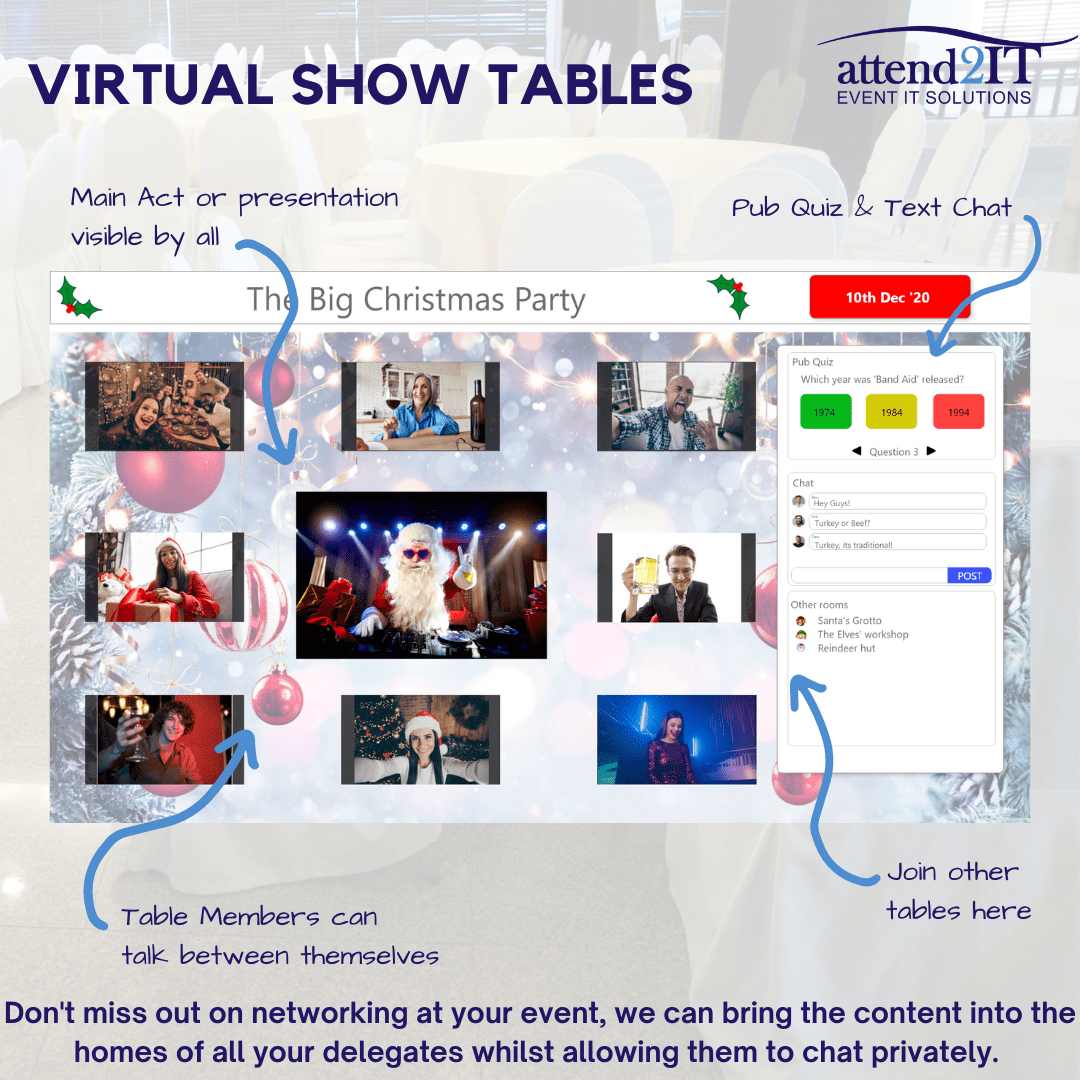 How much does it cost?
A difficult question as this module could be a small part of your overall virtual environment.  We will need to see your running order and discuss how much you want the site to be branded before we can come up with a package for your needs.  However because we are an event IT company we are pulling existing elements together to make it bespoke for you.  Thats just a long way of saying it will probably be less than you think!  Get in contact for a quote.